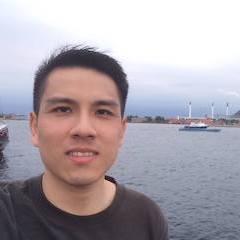 I'm Jonathan Lin, a GCP enthusiast and Software Engineer from Kuala Lumpur, Malaysia. As of 2020, I have close to 8 years of professional software development experience, though not always as an employee.
This is my technical cloud blog. In this blog, I will explore cloud concepts, ideas, and topics that interest me. I am unapologetically keen and enthusiastic about Google Cloud, but also because that is what I am most hands-on with these days. Google Cloud is the first cloud that "clicked" for me. Nonetheless, I will try to remain as objective and fair as possible in my blog posts, and also cover other cloud providers as I journey around ;)
Find me on LinkedIn to connect with me professionally (drop me a note that you found me via my blog!) or simply follow me on Twitter.
You can find my personal blog here. Check out my books on cloud topics! I am also available for consulting via Belian Tech.